JEWISH IDENTITY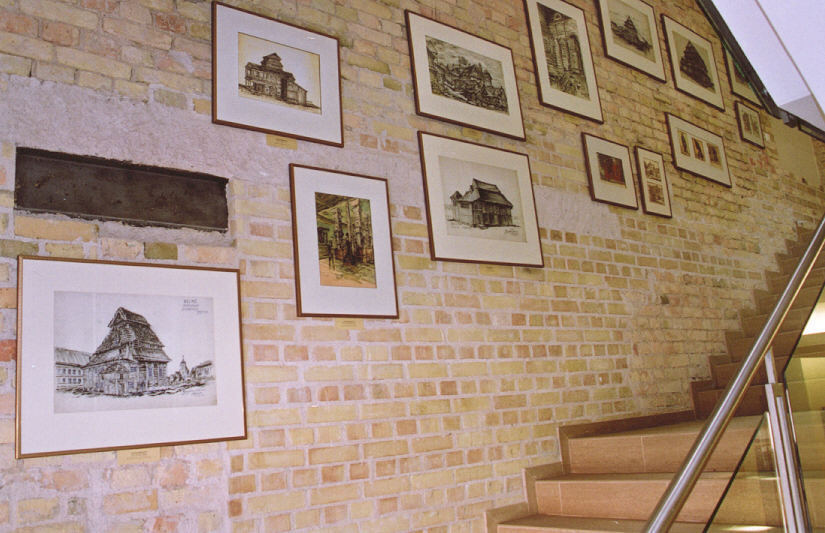 This report examines the problems related to Jewish cultural identity. The motive of the report was the exhibition "Who is Jew?" held in the Tolerance Centre (http://www.jmuseum.lt/index.aspx) in which Jews from all other the world tell their stories. We contacted the exhibition's curator Ieva Sadzeviciene to find out more about the purpose and the idea, the interest in the organized exhibition as well as problems related to being a Jew in Lithuania".
The full version of the interview can be found here (in Lithuanian):
We also interviewed antisemitist in order to know more about his intolerance towards Jewish nation. His main argument was "Jewish people do not do anything useful for other people, but have much more than average people".
Also, Wox Populi was done to learn what Lithuanian people know about Jewish culture. Despite the fact all of them claim that "there should be more projects related to developing Jewish culture", only few of them were able to answer "what is Tora", "what is a synagogue", etc. One of the most difficult questions appeared to be "what is your attitude towards antisemitism" as a lots of people simply do not know what antisemitism is.
The conclusion: Lithuanian people, even not extremists, are not ready for forming connections with other cultures (in this very case: Jewish culture). The issue of Jews' integration in the society without facing a negative reaction remains questionable.
Some other articles related to this issue:
http://pilietis.delfi.lt/voxpopuli/lietuviai-ir-zydai-turi-liautis-neapkente-vieni-kitu.d?id=995821
http://www.daivarepeckaite.com/2011/08/antisemitizmas-lietuvoje-is-neismanymo/
http://racas.lt/mieli-zydu-profesoriai-jusu-antisemitizmas-uzknisa-skiriama-pinchos-fridberg/